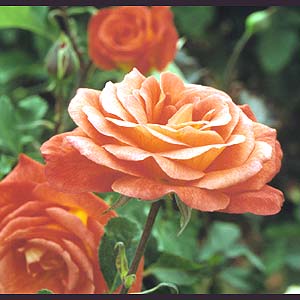 Go, Rosie!


March 2, 2004: It is so heartening for us here in Van Nuys to see prominent figure Rosie O'Donnell take the plunge into matrimony with her same sex partner up in San Francisco.
We sincerely hope their very public stand will send an important message to our politicians -- it's time to grant freedom of choice in NIPtuals to all.

And that must include our furry, feathered and slithery friends! How can we continue to be so unkind as to keep them from enjoying the same public acknowledgement of their commitment that we are now extending to humans? Their bow vows to forever love, cherish and groom each other? The same peace that comes from being able to bask in society's blessing, not to mention all the monetary benefits that accrue to wedded folk, like the sharing of Social Security benefits for the surviving spouse, when the time comes. Of course at the rate we're going, there won't be any Social Security. But be that as it may, there is also life insurance for spouses, tax breaks – no, wait.
Well, still, the big advantage is of course the emotional comfort of being able to bark "I do" in front of friends and relatives, openly declaring to the community, "We love each other, and we are one dog (or cat, bird or snake)." And wouldn't it be romantic seeing your pussycat slip a ring on the claw of his chosen spouse? As one of our chat room correspondents, Dalmation Society founding member Ronald W. Buckingham III, put it in his poignant letter, "My partner, Geraldo, is my life." He included Geraldo's paw print to underscore the couple's support for our cause.

We urge all of you to help us get this critical message out. Sign FUPPPS' pet-ition demanding our political candidates make their voices heard, and e-mail your friends today!
FUPPPS Editorial Board